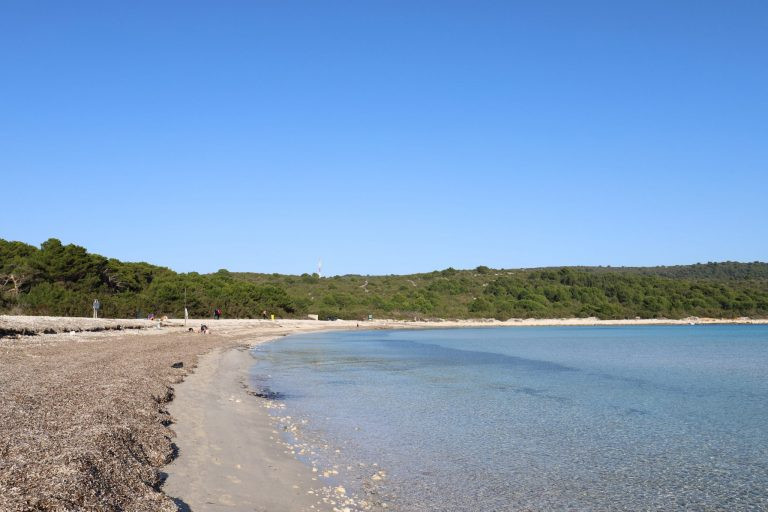 Posidonia meadows are an integral part of Sakarun Bay, its seasonally discarded leaves accumulate on the mainland during the year. Take care of Sakarun beach!
Sakarun Bay has been a protected landscape since 1967. Flora contains 4 endemic, 6 endangered and 8 potentially endangered taxa, 12 strictly protected and only two taxa from the list of invasive taxa in the Croatian flora, and the seabed is rich in Posidonia oceanic meadows called banquets.
These alluvium are removed from the beach to allow its use for tourist purposes which has proven to be a bad practice as thick deposits of rhizomes and posidonia leaves belong to endangered habitats. In addition to being a habitat for various amphipodic and isopodic species and enriching the substrate with nutrients, they protect beach sediment from erosion and form an efficient system for absorbing marine energy. Their removal has a detrimental effect on biodiversity, but more importantly, on the geomorphology of the beach.
More information on the protection of Sakarun Bay can be found at www.natura-jadera.com